| | |
| --- | --- |
| Beachside Fellowship News | September 14, 2017 |
Sept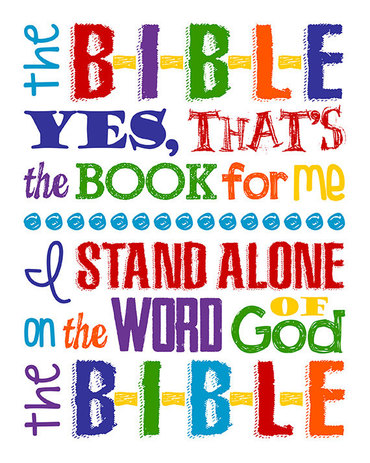 Dear Beachside Family and Friends,
Many people have returned after evacuating their homes in Texas and Florida to discover massive amounts of debris that will have to be removed. The process of cleanup will last days for some, and months for others. The passage of storms Harvey and Irma uprooted trees, turned buildings and homes into matchsticks, and left piles of broken automobiles and boats at parking facilities and marinas. Restoration will be difficult and time-consuming, but not impossible.
Houses and buildings which have not moved from their foundations will be repaired and restored. Those who have moved off their foundations or whose foundations have been cracked or eroded will be condemned and destroyed. Structures with compromised foundations are a danger to life and limb because they are no longer stable. Instbility can result in a complete or partial building collapse later, months or years after the storm has passed.
Beyond physical storms like hurricanes and tornadoes, everyone experiences the storms of life. In the same way as wind and water test constructed foundations, the storms of life reveal the condition of the foundation of our personal lives. The challenges of life break upon the lives we have built, and test the foundation we have built upon. Jesus spoke of this in Luke 6:46-49 "Why do you call Me, 'Lord, Lord,' and do not practice what I tell you? Everyone who comes to Me and listens to My words and obeys them, I will show you whom he is like: he is like a far-sighted, practical, and sensible man building a house, who dug deep and laid a foundation on the rock; and when a flood occurred, the torrent burst against that house and yet could not shake it, because it had been securely built and founded on the rock. But the one who has merely heard and has not practiced what I say, is like a foolish man who built a house on the ground without any foundation, and the torrent burst against it; and it immediately collapsed, and the ruin of that house was great."
Those who have built their homes upon solid foundations successfully weather hurricanes, floods, and other vagaries of this natural world. There are times of cleanup and restoration, but a building set on an enduring foundation will survive and remain viable long into the future. Human lives are exactly the same. Lives built upon a solid foundation will not only survive the storms of life, but continue to thrive and experience the blessing of the Lord long after the storms have passed.
Jesus said that the man who laid a foundation upon the rock was one who heard His words and obeyed them. He still speaks His words to us today through the Bible. Reading the Bible alone is not enough: Jesus expects us to hear His words and act on them. The Bible does not say "faith comes by reading the word". It does say "So then faith comes by hearing, and hearing by the word of God". (Romans 10:17) Faith comes by hearing, and hearing, and hearing again what the Bible says. Hearing the Word, and acting on the Word by doing what it says builds a strong life foundation that cannot be moved by any circumstance that we experience. Sickness cannot destroy our foundation of healing, poverty cannot destroy our foundation of prosperity, and turmoil cannot destroy our foundation of peace. When we dig deep and build a Word foundations in our lives we will never be moved!
A foundation of human learning and understanding, psychology, and worship of the mind cannot withstand the storms of life. Only by constantly hearing and acting upon the word can we build the foundation necessary to withstand the storms of life. This requires a daily encounter with the word of God by hearing what it says. The most effective way to hear the word of God is by speaking it out of our own mouths. Romans 10:8 tells us "But what does it say? "The word is near you, in your mouth and in your heart" that is, the word of faith which we preach"
Education and intellectual development have little value when dealing with the storms Satan brings against human beings. He is wiser in the system of this world than all doctors, lawyers, educators, and politicians combined. The only learning that can successfully defeat Satan and his plans is that which comes through hearing and acting upon the Word of God. Let us re-commit ourselves to speaking and acting upon the Word of God found only in the Bible. I used to sing a song with the children in Children's Church. It went this way "the B – I – B – L – E, now that's the book for me. I stand alone on the Word of God, the B – I – B – L – E. it is the only foundation that can survive the storms of this life. As Proverbs 10:25 says "When the storm has swept by, the wicked are gone, but the righteous stand firm forever." Think ábout it!
Pastor Ramon
Giving Made Simple

Occasionally we have people who wish to give to this ministry who are not able to attend our services. To make it easier for people to do so we now can accept tithes and offerings via your debit card. Simply click the link at the bottom of this message and you will be taken to a safe and secure Paypal link that will assist you. Thank you and GOD BLESS YOU for your generous support!
4S Singles will be meeting at O'Charley's in Panama City at 6:00pm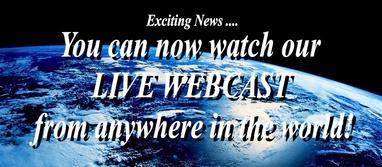 Our live webcast is now available on the Beachside Fellowship Facebook page and at
Beachsidefellowship.com
. You can either watch live (
if you are not able to be in service with us
) or watch the latest episode when we are not streaming live. Click on the picture and it will take you right to the page on our website.