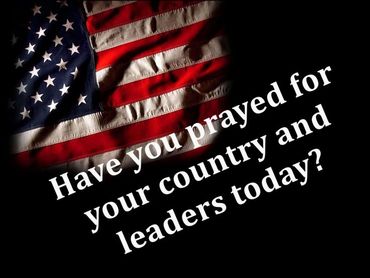 Dear Beachside Family and Friends,
The Justice System of the United States of America has for most of my lifetime been unfettered by political intrigue and partisan politics. I was taught in civics and government classes that justice was blind, that all are equal before the law, and that judges interpreted the laws passed by Congress based on the original words of the Constitution and the intent of those who penned it. I was educated by my teachers that the Constitution directed the decisions of judges, and that judges did not have power to change what it says. With few exceptions, I have trusted in the actions of the individuals serving in the Justice Department, the FBI, and as federal judges.
I find myself in a quandary, because for at least the past 8 1/2 years, the Justice Department has abandoned the principles that all are equal before the law, and that all are innocent until proven guilty. A former Attorney General, in violation of principle, discussed a federal investigation of a presidential candidate with her husband, a former President, and received a pass from the media and those on the left. Our current President is accused and investigated (or not) for obstruction of justice without any evidence he has done so. There is evidence that the former AG and a former President may have obstructed justice, but where is the investigation? What happened to equality before the law? What happened to the assumption of innocence where no evidence of a crime exists? Things are clearly upside down in Washington DC.
Just this week, a federal judge in Pensacola declared that a cross that has stood for 75 years in a public park must be removed, because it is unconstitutional. He did so in order to placate several atheist groups who file challenges to Christian symbols on public property wherever they find them. It does not matter that they are not often residents of the local communities assailed, they simply proclaim they are offended from afar. In a confusing order, the judge affitmed that the framers of the Constitution did not intend to limit the display of religious symbols on public property, but because of an earlier legal precedent, he ordered the cross removed. It mattered not that the earlier precedent clearly violated the Constitution. Things are clearly upside down in the judiciary.
I personally have no objection to religious displays of any kind on public property, regardless of what religion they represent. The Constitution does not provide for freedom FROM religion, but freedom OF religion. The intent of the framers could not be more clear. The Supreme Court itself openly displays the Ten Commandments. Once again, we see an assault by an activist judge on public Christianity. What's next? Will Christians be barred from wearing crosses in public parks and other government property because someone may see them and be offended? When will this madness stop?
Those who occupy the office of judge in federal and local government should be respected. This respect does not necessarily extend io their unconstitutional decisions. I do not advocate disobeying the law, but I do encourage Christians to make their voices heard regarding the unconstitutional proclamations of judges. They are not above the rule of law that they are appointed to interpret. The prophet Isaiah tells us "What sorrow awaits the unjust judges and those who issue unfair laws" (Isaiah 10:1) Whether we believe it or not, and no matter what office we hold, we will all answer to the Highest Judge.
It is important to remember that Jesus, who was not offended by the cross, died on it and rose again so that every human being could have eternal life. Jesus respects every person, including those who reject Him. We should follow His example and pray for judges that God "....will give a longing for justice to their judges." (Isaiah 28:6) We should also pray for the Attorney General and all who work in the Justice Department that they too will discover a hunger for justice and set aside political machinations.
As we seek the Lord and pray for our country, we should not despair, but be confident that revival is on the way. When we are bold enough to put God first, the United States will prosper. As God says: "Then I will give you good judges again and wise counselors like you used to have." (Isaiah 1:26) He is the only one who can truly Make America Great Again!
Pastor Ramon
Friday June 30th at 7:00pm BSF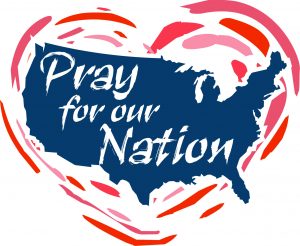 ++++++++++++++++++++++++++++++++++++
Mt Movers Men's Breakfast
Saturday
July 8th
at 9:00am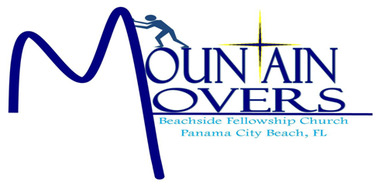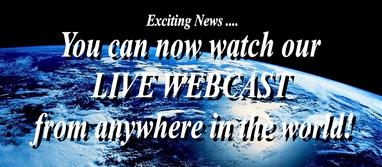 Our live webcast is now available on the Beachside Fellowship Facebook page and at
Beachsidefellowship.com
. You can either watch live (
if you are not able to be in service with us
) or watch the latest episode when we are not streaming live. Click on the picture and it will take you right to the page on our website.
Giving Made Simple

Occasionally we have people who wish to give to this ministry who are not able to attend our services. To make it easier for people to do so we now can accept tithes and offerings via your debit card. Simply click the link at the bottom of this message and you will be taken to a safe and secure Paypal link that will assist you. Thank you and GOD BLESS YOU for your generous support!