| | |
| --- | --- |
| Beachside Fellowship News | April 6, 2017 |
Sept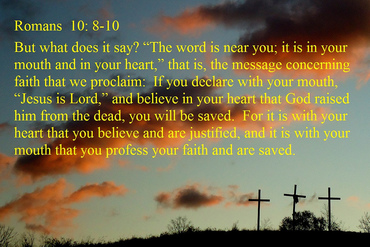 Dear Beachside Family and Friends,
On January 15, 2009 Captain Chesley "Sully" Sullenberger successfully piloted his Airbus A320 airliner to an emergency landing on the waters of the Hudson river in New York. It was an amazing feat, considering that he lost all engine power shortly after takeoff. Unexpectedly, several Canada geese had been sucked into the jet's engines. Working in tandem with his copilot, and flying entirely without thrust, he put down on the river and saved the lives of all 155 people aboard.
When discussing his actions on that fateful day, Captain Sully said "One way of looking at this might be that for 42 years, I've been making small, regular deposits in this bank of experience, education and training. And on January 15, the balance was sufficient so that I could make a very large withdrawal." His 42 years of study, and particularly his familiarity with his Airbus A320 aircraft, enabled him to make the proper decisions in the three and one-half minutes that passed between loss of thrust and touchdown on the Hudson. His response to the unforeseen circumstances was quick and automatic, resulting in the saving of all the passengers and crew in his trust.
I have browsed the 342 page flight manual for the Airbus A320. In order to operate the aircraft safely, an intimate knowledge of the manual is essential. In Captain Sully's case, precise understanding of the abnormal operations section enabled him to succeed in doing what only a few airline captains have ever done: landing a very large, unpowered aircraft safely on water.
While we may not fly complex airliners, each one of us pilots our lives through challenging, and even life threatening circumstances. How can we deal successfully with the complex and often unexpected problems of life? If we follow Captain Sullenberger's example, we will find success through training, education, and familiarity with the manual. A commitment to daily, small encounters with our Life Manual will build a large deposit of the faith necessary to act quickly and automatically when navigating the sometimes unfriendly skies of life.
What is this manual that we need so desperately? There are 1792 pages in mine, and on the front cover it says "Holy Bible". Inside, I have found all the information necessary to deal with both the normal and abnormal operations of life. I make a small deposit of faith into my life each day in order that I may have a large deposit to draw from when I encounter unexpected and challenging circumstances. Romans 10:17 says that "Faith comes by hearing the word of God" I read scripture out loud every day in order to develop faith, and to be prepared to walk in victory no matter what I might encounter in life.
Knowledge of the Bible, our Life Manual, is absolutely essential in order to live by faith. As the apostle John declared "...everyone who is a child of God conquers the world. And this is the victory that conquers the world—our faith." (1 John 5:4) When our lives, and those of our family and friends are on the line, we need the faith necessary to pilot them through the circumstances to a safe landing. Let's study the Manual, and be prepared with a quick and decisive response to the attacks of the enemy. Romans 10:8 declares "But what does it say? "The word is near you, in your mouth and in your heart" that is, the word of faith which we preach" Our automatic response to sickness, poverty, depression, and every other attack of satan should be a faith response. Armed with a quick and forceful response, we can be assured there is a safe landing ahead!
Pastor Ramon
============================================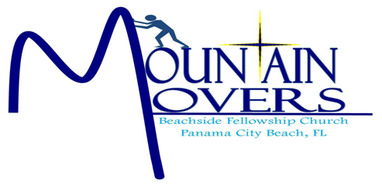 Mt Movers
Saturday April 8st for Breakfast and clean up!
BSF /8:00am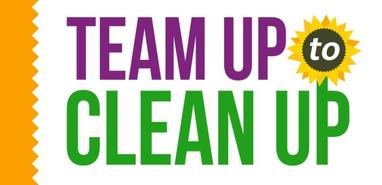 Sat April 8th
Starting at 9:00am we will be cleaning the inside and outside of the church to get things ready for Easter. Please come and help us take care of what The Lord has given us.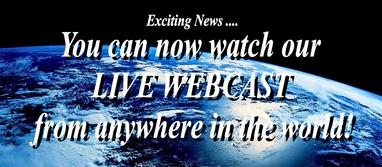 We finally have our live webcast up and running. You can either watch live (if you are not able to be in service with us) or watch the latest episode when we are not streaming live. It is still in the development stage, but we encourage you to check it out! Click on the picture and it will take you right to the page on our website.
Giving Made Simple

Occasionally we have people who wish to give to this ministry who are not able to attend our services. To make it easier for people to do so we now can accept tithes and offerings via your debit card. Simply click the link at the bottom of this message and you will be taken to a safe and secure Paypal link that will assist you. Thank you and GOD BLESS YOU for your generous support!